January 1, 2023: Don't miss the first in this 4-part Higher Ed Without Borders series starring Dr. Barry Ryan, President of Woodbury University.
Hosts Dean Hoke of Edu Alliance and Tom Davisson explain why this series is important: Tom and I are graduates of small colleges and served as trustees of our alma maters. We understand that smaller colleges and universities offer quality personalized education, the classes have a lower student/teacher ratio, and the small college experience builds a community that will benefit them for a lifetime.
Tom: During this series, we will talk with four Small College Presidents across the United States about their institutions; what makes them unique and important to their communities. Also, we will discuss their challenges and their views for the future.
Joining us today is Dr. Barry Ryan: Woodbury University has an enrollment of approximately 1,000 students. A first-generation college student, Dr. Ryan fell in love with higher education. He has served in virtually every education context, from large state universities to private non-profit and for-profit institutions of all sizes. He has lengthy service as a faculty member and as a department chair, founder of a center for teaching and learning, dean, vice president, provost, and president. Dr. Ryan is also an attorney. His legal service has included practice, law school teaching, and consulting. He is admitted to the bars of the Supreme Court of the United States and the Supreme Courts of California and Virginia, He worked in the chambers of former Chief Justice William H. Rehnquist. He earned his Ph.D. from the University of California, Santa Barbara, a JD from the University of California, Berkeley, an M.Div. from Fuller Seminary, his BA in History from Westmont College, and a post-graduate Diploma in Global Business from the Saïd School of Business, Oxford University.
Questions:
Dean: Barry, Let's start off by talking about Woodbury University. I believe it's one of the oldest higher education institutions in Southern California. Can you briefly profile Woodbury, your students, and your programs? What are some of the programs you are most noted for
Tom: A new study shows 50% of students attending colleges that close their doors do not continue their education. What role can/should small colleges & accreditors play in keeping more of these students continuing their education?
Dean: Small colleges are very different compared to larger institutions and state systems. Can you discuss some of the challenges and advantages you see?
Tom: How best can Presidents from smaller colleges and universities introduce and implement online classes/program degree programs and certificates?
Dean: Barry, most of your professional life has been in higher education. What attracted you to a university career? Did you have mentors along the way, and what lessons did you learn from them about being a university leader?
Tom: As you know, traditional student enrollment has been declining across the United States, and more schools are closing or merging. How do you vision the future of smaller colleges and universities?
Next: Stay tuned for part 2 featuring Dr. Stephanie Niles, coming Jan. 15! Learn more at edualliancegroup.com.
Dean Hoke is a Managing Partner of Edu Alliance Group in the United States and Co-Founder of Edu Alliance Ltd. in the United Arab Emirates. Dean has decades of progressively responsible and visionary leadership roles in higher education, communications & online learning. He has led numerous initiatives that have created innovation & positive change in the higher education & non-profit sector. Dean is a member of the Board of the American Association of University Administrators, the Franklin University School of Education Advisory Board, and a member of NAFSA.
Dean began his career in 1975 with Bellarmine University working in a variety of roles including Admissions and External Relations. In 1983 he entered the broadcasting field serving as a senior executive for Public Broadcasting System stations and a cable network. In 1998 he co-founded The Connected Learning Network a full-service online learning company and in 2009 accepted an invitation to move to the United Arab Emirates serving in senior positions at Higher Colleges of Technology & Khalifa University before co-founding Edu Alliance in 2014.
He participates in numerous advisory & consulting projects in the fields of international education, branding, business intelligence and online learning. He is an active speaker and writer in the field of international higher education and distance learning. Dean has presented and written on the field of leadership, higher education and distance learning in the United States, Turkey, Spain, Lebanon, Oman, and the United Arab Emirates.  Mr. Hoke has a B.A from Urbana University, a M.S from the University of Louisville, and a Certificate in Executive Management from the University of Pennsylvania Wharton School. Dean currently resides in Bloomington, Indiana. You are encouraged to connect on LinkedIn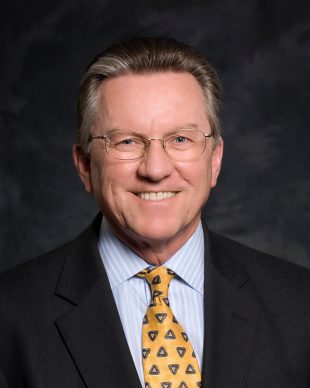 Tom Davisson served for 30 years as Executive VP and COO with Sullivan University System in Kentucky. Prior to joining Sullivan, Tom was President of DeVry University DuPage and Area President of all Chicago area Campuses of DeVry. He has had P & L responsibilities both with DeVry and Sullivan, institutions of over 8,000 students. At Sullivan University, Tom led their team from a two-year institution to a regionally accredited doctoral-granting university. In addition to adding baccalaureate and masters level programming, Tom also led the university in adding a doctor of Pharmacy and Ph.D. in Management. He also led the institutions' online development, growing to over 3,000 students taking online classes each term.
Mr. Davisson is one of the leading experts in the area of higher education institutions bridging the gap between education and the workforce. He has written White Papers for Governor's in two states, worked on the Manpower Planning Task Force for the Governor of a third state. Tom also testified before the US Congress on Workforce legislation. In addition, he has served on and chaired visiting committees for the Southern Association of Colleges and Schools, Commission on Colleges (SACSCOC) both in the Southeast US and in 5 other countries. He retired from the Board of Trustees of the University of Rio Grande in Ohio in the summer of 2019 and has been named Trustee Emeritus from their Board.
Tom has more than 47 years of experience in senior higher education administration experience. He also serves on numerous non-profit boards. He has a Bachelors Degree from the University of Rio Grande in Ohio, a Masters from National Louis University, and a Certificate in the Executive MBA Program from the University of Chicago.